HELP YOUNG PEOPLE BUILD BETTER LIVES
Edith was scared...
She was on her own and out of options.

The struggling 23-year-old single mother of three had finally escaped a frighteningly abusive relationship and received lifesaving therapy, but she was still devastated and alone.

All three of her young children Henry, 5, Rosemary, 4, and Michael, her newborn baby, were in foster care...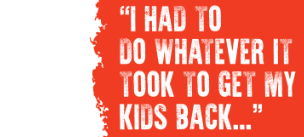 She and her children rented one tiny bedroom in a house shared by several families in Santa Ana.
Frustrated and desperate, Edith knew she had to go back to school to make a better life for her kids.
A friend suggested Hope Builders.
And that's when she discovered a path to real hope and recovery.
With Hope Builders, Edith improved her math and reading abilities and built her confidence. In addition to sharpening her professional skills as a clinical medical assistant, she took parenting classes and received valuable support services.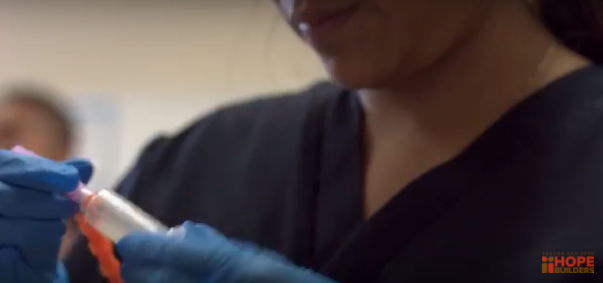 Edith came to Hope Builders to make a living but she learned to make a life.
There are so many other young people in our community who have the determination to improve their lives, but they just don't know where to turn.
That's where you and Hope Builders can make all the difference. Together, we can change lives.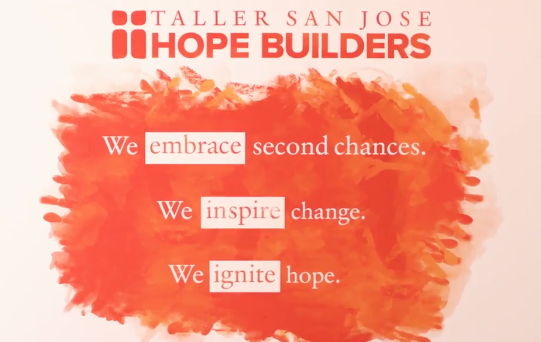 We can train youth who have the guts and grit and link them to employers looking for skilled, reliable team members. Your gift helps motivated young people face and tackle the barriers that keep them out of the workforce.


And here's the great news — with your generous gift of $70, $150 or $50, you can help double the number of young lives we transform, families we strengthen . . . and communities we heal over the next five years.

Your gift of $150 pays for supplies needed to deliver valuable career-building training to a determined student. A $70 gift pays for bus passes to ensure attendance, and $50 helps provide essential life-skills training.

In the fall of 2016, Edith began working as a medical assistant at UC Irvine Health earning an annual salary of $40,560 with full benefits. She was able to move her family into a comfortable two-bedroom apartment.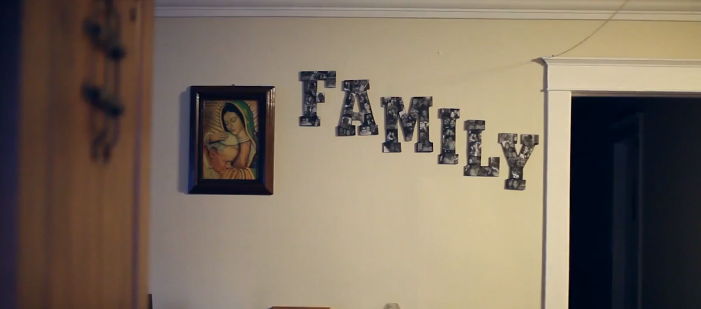 Edith no longer receives government assistance, and she even purchased a car.

Next, she plans to enroll in Santa Ana College to fulfill her dream of becoming a Registered Nurse.

Thanks to you and others with such giving hearts, Edith has hope, marketable skills and the confidence to make a better life for herself and her family. And, together, we are all building a stronger community. Thanks in advance for your generosity.
Warmest regards,

Shawna Smith
CEO/Executive Director
P.S. "I felt like I had won the lottery!" said Edith when she learned she was chosen for the selective Hope Builders' healthcare program. Now is the time to make a difference for a motivated young person like Edith. Give today.
DONATE
$2,697
RAISED
$50,000
GOAL
| | | |
| --- | --- | --- |
| | | |
| 25 | 24 | 5% |
| Days Left | Believers | Funded |
Campaign ends 01/08/2018 at 12:09 PM (EST)